Main Content
---
Happy Birthday
Owls' Head Yoga
Year 4!!

!!
Pot Luck Party:
Saturday, October 8th 4pm-8pm.
RSVP here.
New Student
In-Studio Special
1 Week Unlimited


Must Reserve, Space is Limited
New Student Special

10% off

In-Person 10 class packs after 1st Class


**Must purchase in studio**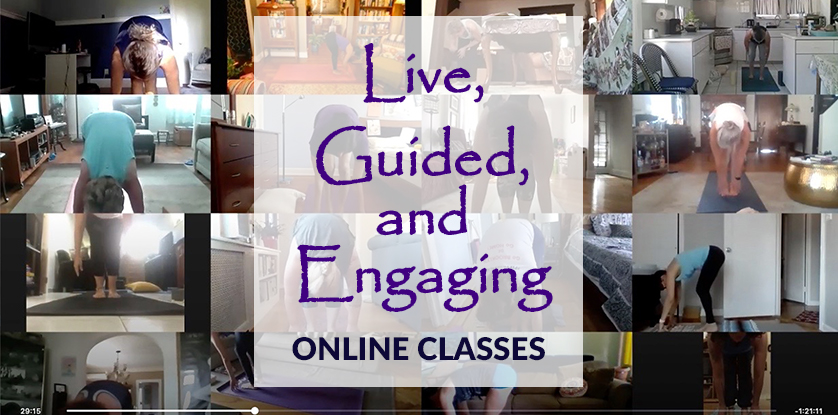 Our studio has been upgraded with triple the air filtration needed for our square footage. We love our community and strive to offer the safest environment for all our students, online or in-studio.  Please take a moment to review our policies & guides. We appreciate your compassion and patience as work through these times.
Love & Light, Owl's Head Yoga.
---
Online Class Spotlight
CORE CONNECTION

 
We use our core to do pretty much everything in our bodies, from sitting up to standing tall. Having a strong core and awareness of its muscle groups is essential to achieving proper alignment in support of your spine. Core Connection is a great way to bring awareness and strength to your abdominal muscle groups. Whether you practice yoga, lift weights or engage in any cardio vascular activities having a strong core can speak volumes to your lifestyle practices! A strong core makes for a strong body and a healthy spine! See you in the next class!
---
Class Descriptions
& Weekly Lineup
278 73rd Street (Bay Ridge) Brooklyn, NY 11209
---
Give The Gift Of Bliss
Purchase Online or at the Studio. Printed Gift Card Certificates & Envelopes Available at the Studio.

Us
You need not be flexible in the body, but you need be flexible in the mind.
Here in our warm and quaint studio, we are a family of teachers from different yoga lineages and fitness educations. Our mission is to build a community that supports healthier, happier lives. Whether you are new to Yoga, new to fitness, or are the active lifestyle type, Yoga meets you where you are! We use the physical aspect of Yoga as a tool to destress our minds, strengthen our bodies, and improve our flexibility on and off the mat. We are committed to the idea that"Yoga Is for Everybody & Every Body."
Our Classes
Yoga meets You where You are.
We have begun adding in studio classes. We will be merging in-studio classes with our online students.
Yoga 101
(Beginner – Adv. Beginner)

Geared toward the beginner, but also great for students with more experience looking to further develop basic postures. These classes provide extra instruction within slow-paced sequences, allowing you to build a strong foundation while reaping the benefits of any Yoga practice.
Hatha 1 – 2 (New)
(Adv. Beginner – Intermediate)
Hatha is the foundation to which all physical forms of yoga derive. Hatha 1-2 sequences are arranged to work all parts of the body while exploring full ranges of motion to each pose. Within an even pace, you will bend, balance and hold each pose to bring you to full body awareness. Suitable for all levels with a recommendation that the Beginner to yoga explore Yoga 101 first.
Hatha & Flow 1 – 2
(Adv. Beginner to Intermediate)
A paced Yoga flow, good for those familiar with yoga postures. This class is a great introduction to traditional vinyasa (one breath, one movement style). Sequences offer arm balancing, standing poses, forward bends, backbends, and twists. Ideal for advanced beginner through intermediate levels. Working with detailed alignment cues, you can find your Self in a pose.
Hatha & Flow 2 – 3 (New)
(Intermediate – Advanced)
A vigorous paced Hatha Vinyasa flow, good for those familiar with yoga postures and have strong body awareness. This class is a great marriage to Hatha & Flow 1-2. Sequences explore and deepen your flexibility in combination with arm balancing, inversions and back-bends. Ideal for the advanced beginner through intermediate level practitioner.
Good Morning Yoga
(1 Hour Class)
This class is for the early risers, the early commuters and all of you wanting to get your day off to a great start! We'll bend some, sweat some, twist some & balance some! You'll build strength, flexibility and concentration to wake your body and get your energy flowing for the day!
Core Connection
(All levels)
Core Connection is a great partnering to any level of yoga or fitness, or for anyone looking to strengthen their core. These sequences are yoga-inspired pilates on a mat and are geared to strengthen and tone your tummy/core/center/Solar Plexus! A strong core creates a strong body and a supported spine!
Sweet Spot
(All Levels)
Take it easy with this gentle, deep stretching, grounding flow. Class begins with breath control exercises (pranayama). You are then lead into small movements to bring focus into your body. The sequences are composed of mostly ground work and are held to gain a deeper awareness of the stretch, while maximizing that sweet feeling of each posture. Sweet Spot is a great way to increase your flexibility and build a greater understanding of the encompassing pose. It's like getting a deep massage for the body and mind! If you are completely new to yoga, we suggest taking Yoga 101 first.
Simple Stretch
(All Levels)
It's simply said! It's a simple stretch!! Stretching is an important part of life not just for the fitness-hearted. Stretching can improve range of motion, increase circulation, and create a calm mind. This class is great for the 9 to 5-ers, the weight lifter, the cardio fitness junkie, and those who might be intimidated by what yoga means. If you are in need of a good stretch, this class is for you!
Vinyasa
(Adv. Beginner – Advanced)

Vinyasa yoga translates as connected movement (one breath, one movement). An energetic, multilevel practice that creates a cleansing body heat, builds strength, and improves stamina and focus. Dynamic movement is threaded into an intelligent flow sequence, offering a wide range of stamina-challenging poses. Flow to discover and explore your "breath movement" while you strengthen your balance and find your center.
Traditional Vinyasa 2 – 3 (New)
(Adv. Beginner – Advanced)

A strong and vigorous flow that unfolds your hidden potential, bringing you to the next level in your practice. This class includes breath-work, connection to the core as well as advanced backbends, twists, forward folds, arm balances and preparations for and to inversions. Prepare to sweat and work through your physical and mental limitations. Prepare to evolve in your practice.
Shakti Flow (Women Only)
Created with our hips in mind!! Beginning with pranayama (breath control exercises), we will work through 1 to 5 traditional Moon Salutations. Leaving us in a blissful state to take the much-needed time for our Goddess self to connect with our breath, as well as capture the moment in peaceful silence.
---
---
Prenatal Yoga
This class supports the expectant mother in her pregnancy journey. Whether she is new to yoga or already has an existing practice, this class offers safe pose variations that the mom-to-be can use in other yoga classes.
Having a prenatal yoga practice helps to build stamina and can make you feel more comfortable in your changing body. Some of what you learn in these classes can be valuable tools in labor and delivery.
Please feel free to call or write with any questions you may have!
Demand Dependent (4 Mom minimum):
---
Baby & Me
Baby & Me is a fun mixed level core focused Yoga Flow. Supportive to the postpartum mom, but ideal for any caregiver looking to get in shape while in infant company. This class is interactive, stimulating and bonding time. Get out of the house and come enjoy Baby Community. Bring your own baby toys (B.Y.O.B.T)!
---
Belly Dancing
(All Levels – Also Great for Prenatal)
Belly Dancing is one of the most beautiful exciting and sensual forms of self expression. In this class you will learn foot patterns, hip movement, arm placement, travel steps, turns and balancing steps. These culturally rooted dances benefit hip and digestive health all while stimulating you on a cardio level.
Join Teacher, Meela in Raqs Sharqui or dance of the East with movements from Northern and Southern Egypt, Tunisia and Turkey. She will either prepare you for your next dance party, stage performance or help you feel more graceful in your everyday movements. Over the course of this ongoing class you will also explore the usage veil and cymbals (zills).
Meela has danced, performed, taught and lectured throughout NYC and the US as well as internationally the art of Bellydance for parties, community events, festivals and stage for over three decades with various troupes and as a soloist. Her cultural background also informs her teaching as her family's roots are in Southern Egypt and Ethiopia and Afro-Native American. She is also a Brazilian/Orisha Dance teacher and Yoga Instructor. She is happy to join the family of Owls Head Yoga Studio and eager to create a dynamic community of Wellness and Healing to all students.
---
Fall & Winter
Weekly Lineup
Note: For complete details of class changes or class cancellations please view the class schedule for bookings.
Pricing & Packages
Introduction
New Student – Hybrid
In-Person & Online
1 Week Unlimited
New Student –
Online Classes Only
2 Week Unlimited Online Classes
First Time Students! Receive up to 10% off 10 Class Packs when purchased on the same day as your first intro class. (Not to be combined with any other offer)
---
---
In-Studio Class Pricing
(In Studio)
In-Studio Intro Passes

New Student 1 Week Unlimited  Hybrid
In-Studio & Online
$45
In-Studio Drop-Ins
In-Studio Drop In
$23
In-Studio Drop In + Mat Rental
$26
In-Studio Series Passes
5 Class Pass
Expires 2 months
$110
10 Class Pass
Expires 5 Months from Purchase
$200
Unlimited In-Person & Online
1 Month Unlimited
Activates upon purchase
$175
Online Class Pricing
(Online Classes Only)
Online Intro Passes
New Student 2 Week Unlimited
Online Only
$35
Single Class Drop In
$19
Online Series Passes
5 Class Pass
Expires 2 months from first use
$85
10 Class Pass
Expires 4 months from first use
$155
Monthly Packages
1 Month Unlimited
Starts when activated
$140
1 Month Unlimited + Mat Rental
Starts when activated
$160
Unlimited Bliss Monthly(Auto Renew)
3 Month Commitment

-Best Value-

Annual Online Package
1 Year Online Unlimited
$1350
Private Sessions
Private at Studio
75 min Session
Inquire
---
(PRICES ARE SUBJECT TO CHANGE)
---
* Discounted packages are sold separately and Not available online.
* Present a valid DOE ID and  is renewed every September.
* Present a valid ID to receive a discounted Senior rate (65 plus),
* Present valid Veteran Affairs card or Military ID to receive discounted rate.
---
Take a moment to review our studio policies and frequently asked question(FAQ).
Terms
All series, unlimited and annual passes are non-transferable, non-exchangeable and non-refundable. Any classes not used in duration assigned are forfeit.
Auto Renew Terms
When you sign up for our $125 auto-renew membership, your credit card will be charged on the same date each month.
* Auto-Renew members must give at least 30 days written notice to cancel or suspend a membership. Send the request to info@owlsheadyoga.com
---
Beginners
We Love Beginners
You've heard so much about yoga, you know it's supposed to be great for you by making you fit, flexible, focused and stress-free —but, you don't know where to begin. If you are unsure on the right class for you, a great place to start is to take a YOGA 101 class. These classes provide extra instruction within slow-paced sequences, allowing you to build a strong foundation while reaping the benefits of any Yoga practice. —Other great classes for beginners is "Simple Stretch". This class is yoga-inspired and places focus on the stretching aspects of Yoga, and our Workshops are geared for all levels, including beginners unless otherwise stated.
We are also working on bringing in our simple and friendly -Beginners To Yoga Workshops. These workshops will help ensure your journey starts from the most enjoyable and empowered place possible. And, chances are, you'll meet a new set of friends along the way!   Stay tuned for scheduling announcements of our Beginners Workshops by signing up to our newsletter or the Mind-Body app.
If you have any questions, please give us a call @ 347-719-2363 or send us an email anytime.
Beginners Workshop (Coming Soon)
These intimate group experiences offer a safe, nurturing and inspiring setting to begin your yoga journey. You will leave the workshop understanding basic yoga techniques and foundation poses to help you feel confident in a scheduled group class.
We will guide you through the following:
• brief background on what yoga is, and our style
• common and simple breathing exercises
• foundation postures and how to adapt them to your needs
• how linked postures work together in our juicy flows
• how to modify postures uniquely to your body
and we repeat things a lot so you are sure to learn!
Owl's Head?
We honor our Ridgian roots by paying homage to our outdoor yoga home, Owl's Head Park while remembering countless childhood memories of the old Ridge and especially those we hold close to our hearts. The park that my family would gather in became the place that deepened my love of Yoga teaching. During these past 3 years of teaching in Owl's Head Park, I have learned more about the people and have grown more in love with my community. Naming our Yoga home after the Park is a mission to share our love of all neighborhood parks with the love of our communities. Parks are heartfelt community gifts of nature to kids of all ages!!
And, WHO-OO doesn't love Owls, 😉 XO!!