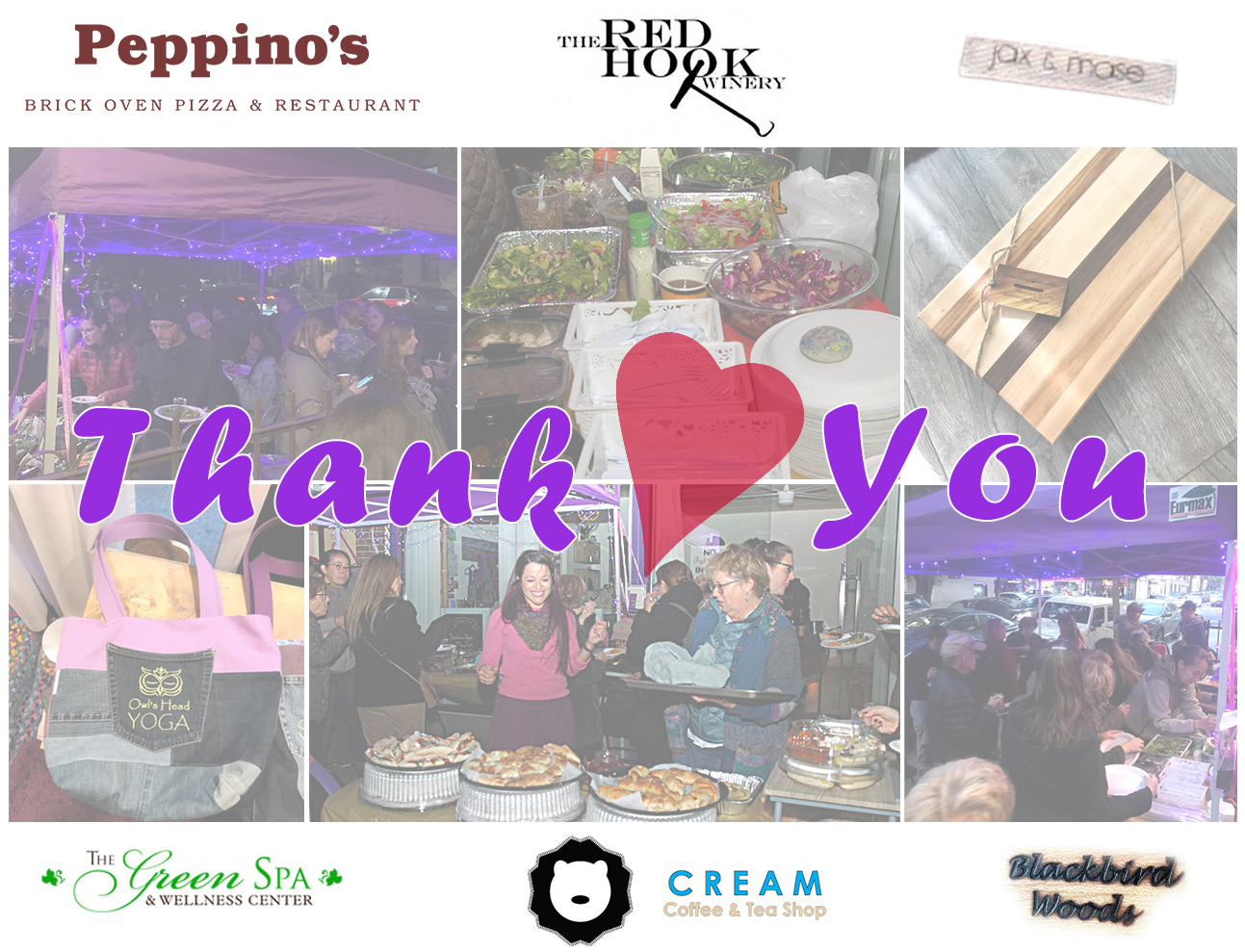 Days have passed and I am still filled with the warmest heartfelt emotions one can only feel in the moment… Thank you, thank you and thank you to our awesome students, sponsors & supporters for such a memorable 1st Year in Business Birthday Party! We could not have dreamt a better experience.
We would like to give A Huge Heartfelt Thank You to our Sponsors who made this event even more special..
Peppino's Restaurant  for amazing food from the heart. Their yummy delights never fail us and always satisfy the Tummy & Heart!! If you are looking for Great food made with Love and awesome service, this is the place!! This is Erica Ginger's Favorite Place to eat!! 🙂
The Red Hook Winery  and our Kylie for keeping us a bit warmer! This is one of the few local Brooklyn winery's, with awesome local wines, and a great place to visit on a night out (Peppino's Wines & Liquor also Carries them! Such a score!!).
Jax & Mace for creating beautiful and stylish custom tote bags. Visit our talented local designer & Seamstress on Etsy to purchase yourself one!!!!
The Green Spa for great pampering gifts, and a staple in our neighborhood devoted to making us feel good.
Cream Coffee & Tea Shop for providing soothing, heart yummy tea.  A neighborhood favorite, and our go-to spot for daily excellent coffee, tea, and great people!
Blackbird Woods, an awesome local wood craftsman who was so generous to donate some of his beautiful creations. He created our custom business card display that hangs proudly in our studio! His art and craftsmanship doesn't stop there!!
And, to our students, thank you for sharing your practices with us. We are grateful to have crossed paths with you all. It is such a beautiful experience to watch you all grow in your practice, we are forever grateful. Thank you for all the yummy vegetarian and vegan eats that made this celebration in sharing all that it has left in our hearts.
Please know that a united community with its local businesses is what makes a neighborhood a great place to be, and live. Remember that your support is always welcomed and needed to make a community thrive.
Thank You all for all your loving support. We can't say enough of how thankful we are for all our moments shared on and off the mat.
Cheers to a million years!
Namaste'
Erica Ginger